Losing a tooth can be a traumatic experience. Left untreated, tooth loss can lead to misalignment, bone loss, and low self-esteem.
At Pendergrass & Wilkie Dentistry, we offer dental implants—threaded, titanium posts that function just like natural tooth roots.
Why should you schedule a dental implant consultation at our Amarillo, TX, office?
Implants Offer Several Benefits
over Traditional Tooth Replacement
Achieve Long-Lasting Support
Dental implants are made with medical-grade titanium so they are sturdy and built to last. While the crown, bridge, or denture that tops your implants and abutments will need to be replaced every decade or so, the posts can last a lifetime.
Prevent Bone Recession
One of the natural consequences of losing natural teeth is bone recession. Along with weakening your jaw, this process can give you a sunken or aged appearance. Drs. Tyler L. Pendergrass and Eric S. Wilkie recommend dental implants because they prevent bone atrophy and maintain a healthy, full facial structure.
Restore Function
A missing tooth or teeth can make you feel self-conscious when you smile. And if you choose to replace missing teeth with traditional dentures, you may still feel worried when they slip, smack, or click. Dental implants stabilize your restoration so you can eat your favorite foods, speak clearly, and smile with confidence.
Looks & Feels Natural
Designed to seamlessly blend in with the rest of your smile, implant-supported restorations such as a crown or denture look and feel just like natural teeth. Patients can confidently restore their missing tooth knowing that they've chosen the most natural and durable option available.
An implant-supported crown is made up of three components...
Why Choose Our Dentists
Over Other Providers?
Are you looking for high-quality dentistry you can count on? Dr. Pendergrass and Dr. Wilkie have received advanced training in the placement and restoration of dental implants. Our office is fully equipped to perform virtually every step of dental implant treatment on-site, eliminating the need for referrals and unnecessary office visits.
To request a consultation or learn more about implants, call our dental office serving Amarillo, TX, at:
"I Highly Recommend This Practice to Anyone!"
The staff - hygienists, appointment scheduler, insurance clerk , and dentists - is always courteous and devote full attention to the patient. I live in Mesa, AZ but try to come all the way to Amarillo twice a year to get my teeth cleaned. I have had some other procedures done and Dr. Pendergrass constantly asking if I am having any pain, and more than willing to make sure I am totally comfortable throughout whatever procedure he is doing. I highly recommend this practice to anyone!
View On Google
I've been seeing Dr. Pendergrass since I was five years old! He and his staff do an amazing job every time. They are always so helpful, knowledgeable, and quick. I've started taking my five year old daughter there for her teeth cleanings and she loves it! Would recommend!
View On Google
An In-Depth Look
at Dental Implants
Dental implants are small, threaded posts that look much like screws. They are made of high-quality titanium, which is biocompatible and gradually fuses with the surrounding tissue when placed in the jawbone. This fusion of jawbone and implant material is known as osseointegration, and it is a unique benefit of dental implants.
When dental implants successfully fuse with the surrounding bone tissue, they act just like tooth roots, sending regenerative signals to your bone tissue and keeping your jaw healthy and strong.
For this reason, dental implants are widely considered the preferred method for replacing teeth.
Your Comfort Is Our Top Priority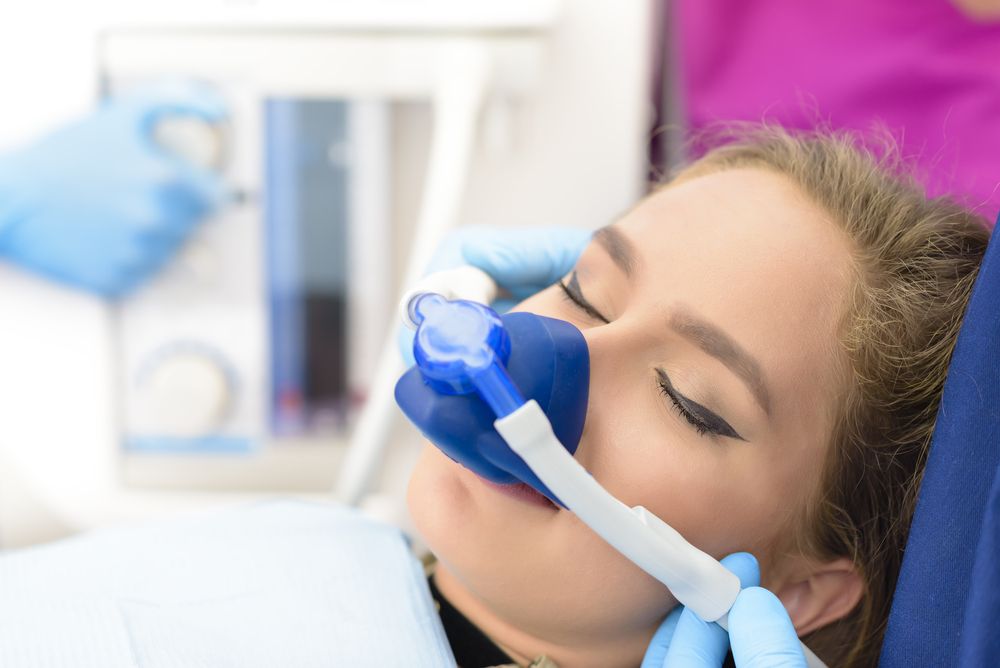 "The Staff Is Very Friendly and Very Professional"
I had a very good experience from the time I walked in the door until I left. The staff is very friendly and very professional.
View On Google
Always friendly and take great care of me. Love Dr Pendagrass and his staff I had to switch for a short period of time because of insurance. But didn't take long for Dr Pendagrass to get us back :)))) thank you for that
View On Google
Concerned about Cost?
Financing Options Are Available
Our dental office understands how life-changing implants can be and strives to make them more affordable for everyone. After all, implants are an investment in your oral health that lasts a lifetime in many cases.
We offer financing through CareCredit®, a third-party lending company that splits the cost of treatment into monthly payments. We also accept a wide range of insurance plans and are happy to help you get the most out of your benefits, if applicable. While insurance seldom covers the entire implant process, they may cover preparatory procedures or restorations such as dentures, crowns, or bridges.
Understanding the Dental Implant Process
Our methods of sedation are safe, gentle, and effective, helping you feel completely at ease before and during the procedure.
Utilizing the Latest Tools in Dentistry
3-D Cone Beam Scanner
Our dental office is equipped with some of the most advanced technology in Amarillo, TX. We use a GALILEOS® Comfort Plus cone beam computed tomography scanner to collect high-resolution, 3-D images of your teeth, jaw, and surrounding biostructures in less time and with less radiation exposure compared to traditional x-rays.
During dental implant treatment, Dr. Pendergrass and Dr. Wilkie use the cone beam scanner to assess the condition of your smile, determine whether you need a bone graft, and plan the exact location of your dental implants. Using this technology, we can ensure the most precise results and successful outcomes.